Happy Independence Day everyone! Let's take at least a minute to be appreciative of the fact that we live in a non-occupied territory and do not have to suffer the pain and inconveniences that come with such a life condition.
Ho'kay, for today's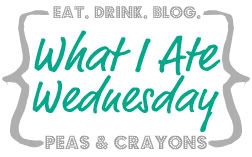 I have a special new recipe to debut. Please welcome Paleo Waffle 2.0 to the stage.

These are grain free, dairy free, sugar free and paleo-approved. I was trying to come up with a paleo waffle that used only sweet potato and eggs and no coconut flour, but I couldn't make it work. The coconut flour is key to making them hold their shape and be waffle-like. However, this waffle has less coconut flour than my original version (and seems to digest easier) and a delicious sweet potato flavor.
For breakfast I have been having 1 sweet potato waffle and one banana paleo waffle topped with ~2 tablespoons of nut butter and 2 egg whites on the side.
I will never get sick of waffles. Did you know I'm a quarter Belgian?
Cinnamon Spiced Sweet Potato Waffles [gluten free]
Recipe: Makes ~7 waffles
Sorry this has been removed until further notice!
Josef's sugar free maple syrup (don't hate! malitol is one of the less craptastic sweeteners) and shredded coconut
Nutrition Facts for 1 Waffle
120 calories
9 grams protein (more if you sub protein powder)
15 grams carbs
4 grams fiber
4 grams sugar
poor coco shreds, I bet it's hard to swim in almond butter and syrup. 
Yesterday's lunch consisted of pastrami lettuce wraps.
Simply take a few Romaine leaves and place a slice of nitrate-free pastrami, gourmet mustard, avocado, cherry tomatoes, and salt on each and eat like taco!
The second course of lunch was pink lady apple slices topped with pate.
Pate = duck liver. It is delicious. Please don't stop reading my blog. 
Dinner was colorful and satisfying.
Leftover roasted chicken, a slice of bacon, salted avocado, sweet potato fries, and salad with honey mustard bacon grease dressing.
As is apparent, I am still pretty paleo, but this is just how I eat nowadays. I'm back on the dairy hard as ever. My first sip of creamy coffee after my week of strict paleo felt like liquid happiness was seeping into my system and coursing through my veins. In true relapse fashion, I've been eating yogurt and ice cream like its my job.
Best way to break up with paleo =
first thing I bought after paleo week was pastured butter, half and half, and gelato
Speaking of jobs, I have exciting news! But I will save that for the next post. :) Along with this lil' gem…